The Band
More than 70 years of combined experience.
PATRICE HAWTHORNE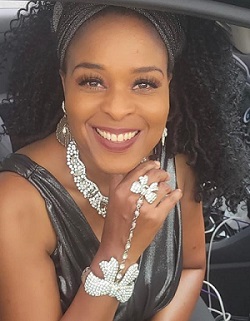 In addition to performing for Mayors, Governors and even heads of foreign countries, Patrice has appeared throughout the Philadelphia area on shows such as the mid-80's teen favorite "Dancing on Air", where she was a featured dancer and sang a duet with the musical master himself, Stevie Wonder. Major TV exposure followed in 1990 when she appeared on "Big Break ' hosted by Natalie Cole.. This placed her in the arena with artists such as R. Kelly and others.
Her claim to fame is being a former Peaches for the popular duet " Peaches and Herb". She has traveled around the world singing many of their hits, "Shake Your Groove Thing" , "Reunited" and "I Pledge My Love." She has performed in places such as West Indies, Mexico City, Korea, Jamaica, South Africa and all across the U. S. She appeared on the Jenny Jones Show with Herb as special musical guests as well as several other television shows. Patrice has been featured on BET and NBC10 She also performed on Vh1's "Philly Diva's" with Patti Labelle as well as a TV show sponsored by Celine Dion.
She currently is the bandleader of Patrice & The Show, the ultimate party dance band, that has performed at many weddings, corporate parties and more.
---
DEVON LASSITER
has appeared on stage with artists such as Patti Labelle, Celine Dion, Michael Buble', Stevie Wonder, and Eric Benet just to name a few. She has been a featured artist on two CD's of recording artist and Jazz Bassist, Gerald Veasley, and she has recorded background vocals for numerous artists such as the legendary Phyllis Hyman and the incomparable Billy Paul. She is the voice of one of the Quiet Stormjingles for WDAS FM in Philadelphia, Pennsylvania and was the host and one of the performing artists for the Gospel cable television show Gospel Vibrations for two years in Wilmington, Delaware. She currently works with her own ten piece orchestra Music Box at various private affairs and functions but also performs with a jazz combo and as a solo artist.
---
CHRIS TUMMINIA
toured Switzerland in 1995 and performed in the renowned Montreaux Jazz Festival, in Montreaux, Switzerland. Prior to joining Patrice & The Show, Mr. Tumminia served as bandleader for the Jerry Boyle Orchestra for several years. Mr. Tumminia previously taught at Riverside and Haddonfield High Schools, and is currently Director of Bands at Highland Regional High School. His bands have consistently earned honors in festivals and competitions, including a performance for President Clinton in 2001. Mr. Tumminia was the conductor of the 2001 All-South Jersey Junior High School Band, and the 2002 All-South Jersey Junior High School Jazz Band Mr. Tumminia's musical experiences include performing with Clark Terry, Ron Carter, Denis DiBlasio, Wynton Marsalis, Fabian, Bobby Rydell, Barbara Eden, Frankie Avalon, and Sugar Ray to name a few.
---
JOHNNIE CROOM
is an amazing Drummer who has worked with multi Grammy winning group Boyz II Men multi platinum atists Aaliyah and Ginuwine and has performed with Teddy Pendergrass, Patti Labelle, Aretha Franklin, Johnny Gill, Gerald Levert, Saxophone Great / Grover Washington Jr. ,Saxophone Great George Howard, Stephanie Mills, The Ojays, Hall & Oats, Chubbie Checker, Smokey Robinson and th Stylistics just to name a few! Not only is Johnnie a great drummer, he plays bass, guitar and keyboards. He is also a producer, songwriter, arranger and sound engineer.
---
FRANK COKLAY JR.
is a gifted instrumentalist and vocalist who's talent was cultivated in the church. At the age of 11, he started playing bass guitar and has never looked back. Primarily self-taught, Frank immersed himself in multiple genres listening to Jazz Fusion, R&B, Funk and Classical styles and was fortunate to have two classes with Smooth Jazz Artist Gerald Veasley.
With 'big-ears' and a good feel he developed a sound and style that is effective across many genres. For a brief period, he participated in the Gospel Jazz group 'Breath of Heaven' getting to play with keyboardist and producer/songwriter Donald Robinson. During this time, Frank received the honor of participating in an opening performance for the legendary jazz group 'Yellowjackets'. Later on, his association with Donald Robinson led to an opportunity to serve as bass guitarist for the legendary Jazz Fusion/Smooth Jazz instrumentalist Jeff Lorber in a special concert at Philadelphia's renowned Loews Hotel.
More recently, Frank started playing in the Rich Santucci Trio, specializing in jazz infused pop, R&B and funk. In August of 2012, they released a project entitled Bite on CD Baby.
---
JOHNNIE BEE BAKER JR.
aka jett sparks has been a front man for bands since 1975. His combination of funk and rock tunes affords clients a high energy like no other.Johnnie has worked with bands such as instant funk and Philly cream. Hes also opened for groups such as Teddy pendergras and fat Parry's band. He's known as the essential Peter pan man or the energizer bunny, he just keeps going and going and going. Johnnie has been doing lead in bands for over 40 years. So sit back buckle up and hold on, cause your in for one exciting musical ride!!
---
CRAIG RUSSELL
Raymond Craig Russell grew up in North Philadelphia where he took an interest in music in the 4th grade. Raymond was asked to choose an instrument to play in the school band. Initially he was interested in playing the drums but waited too long to select that instrument, Thus he ended up choosing the trumpet. He was persuaded by his mother to choose the trumpet because she liked Louis Armstrong. Raymond, known as Craig, began to take music lessons to perfect his craft. While in middle school, Craig began to join neighborhood bands which helped him to familiarize himself with different styles of music. After high school Craig became to perform with several party and wedding band. Craig also has recordings with various musicians to add to his resume. In addition to the trumpet, Craig plays the trombone, as well as percussions. This multi-talented musician has even perfected his entertaining skills by being branded as the "cowbell guy". Craig has taken a cowbell and has turned a cowbell into a show of its own. Confused? , Well just come out and see Craig do his thing with Patrice & The Show. It will be a night to remember.
---
JOHN DALY
John received his first guitar and first guitar lesson on his sixth birthday, because his parents didn't want to buy him an instrument without taking lessons. Best decision ever. He studied with that same teacher, Hal Columbo (from Mike Douglas' Philadelphia studio band), for seven years. In addition to the kind of training that every beginner/intermediate students receive, he was also required to sing anything before he played it, to have him KNOW the notes, instead of the guitar informing him of the pitches. That ear training gave John perfect pitch and the ability to play anything he can hear. By the age of 16, John was singing and playing full-time, and at the age of 20, he'd moved to Los Angeles to further his career. After working with members of El Chicano and Tierra, as well as Michael Sembello and many other great musicians, he helped form Savage, a three-piece (plus front man) ensemble, playing funk and rock. The drummer was Ike and Tina Turner's AlanKrigger, and the bassist none other than Steve Miller's bass player, the formidable Gerald Johnson. While working with Savage, Gerald received a call from Myrna Smith (from The Sweet Inspirations), asking him if he would like to record with The Beach Boys' Carl Wilson's solo album; Gerald suggested that Savage could record the album as a unit. They recorded the album at Caribou Ranch in October, 1980 with Jimmy Guercio producing. The album was re-released this year, with extensive liner notes from Billy Hinsche. In 1981, Carl toured with John, Myrna, Gerald and Krigger, and added Beach Boy Billy Hinsche (also from Dino Desi and Billy), to support the album. They also opened the show for The Doobie Brothers on their 38-date tour in spring and summer of 1981, and also appeared on The Tomorrow Show, CaseyCasem's Top 10, Solid Gold and American Bandstand during that time. The members of Savage, along with Billy, also contributed to Carl's second solo album Youngblood recorded at Los Angeles' famed Cherokee Studios, with Jeff "Skunk" Baxter andElliott Randall producing. John has played professionally for over 40 years, with Peachesfrom Peaches and Herb, members of Boyz2Men,Confunktion, Kool and the Gang, and many others on both coasts, and has been fortunate enough to have received master classes from the likes of Jeff Baxter, Pat Metheny, ChickCorea and Stanley Clark, and even Bill Bruford. In addition to guitar, John also plays harmonica, flute and keyboards. John plays Godin electric guitars and Breedlove acoustic guitars exclusively.
---
JEFFREY TURNER
Jeffrey Turner has been a professional musician in southern NJ for the past 34 years, but has been studying and playing music for approximately 53 years since his first piano lessons as a young boy growing up in Upstate New York. He primarily plays piano and other related keyboard instruments, but also includes lower brass instruments as secondary. He currently is a freelance musician in the local casino industry, and can be seen and heard playing many styles of music in local venues, as well as playing for private family and corporate events. He is a co-owner of Mays Landing Music, LLC where he teaches privately and is also praise team leader of contemporary music at St Peter's United Methodist Church in Ocean City, NJ. Jeff has attained a Bachelor's degree in Music Education and Master's credits in Music Theory/Composition, and has been a high school band director for 15 years. He writes, arranges and records music in his home studio.
---
DAVE RAND
Dave Rand, (keyboards, piano, vocals), holds a Music Degree from Rutgers College '80specializing in advanced theory, and has performed at concerts, casinos, resorts, major nightclub venues, weddings, and corporate parties throughout the USA. Performances over the years in the Tri-State include major touring artists: Benny Troy, The Chatterband, Coast2Coast, Tony Malandro, Catch-22, Beth Tinnon, Mersey and The British Invasion Show, Nikki Britt (Nashville recording artist), Nuby (Latin-American recording artist) and also sharing stages with: The Platters, Joey K (drummer from Bill Haley & The Comets), Bobby Love (guitar, vocals from Danny & The Juniors, The Intruders), Shelly Bruce (from the musical "Annie"). Dave is also a songwriter and arranger. Six of his compositions were on a 2017 CD that was nominated for multiple NAMMY Awards, and he is endorsed by Gator Cases. He resides with his wife Patti in Levittown, PA.
---
Scott Gurney
Scotts performing style is extremely diversified and he has many years of playing all types of musical afairs ranging from weddings, private parties, solo piano to bebop jazz piano in jazz clubs all across the Philadelphia area. His influences include jazz artists Bill Evans, Miles Davis, Herbie Hancock, Keith Jarrett, Dexter Gordon and pop artists Billy Joel, Elton John, Frank Sinatra, Bozz Scaggs, Steely Dan, Ray Charles and Nat King Cole. His performance repertoire extends from Sinatra to Billy Joel to modern artists like Maroon 5, David Grey, Adele, and many others. For private events he can perform solo piano or solo piano/vocal all the way up to a 4 or 5 piece band. His musical expertise will add the finishing touch to any event you are hosting!
Scott Gurney is one of the most versatile pianist/vocalists around. At age 10 he started playing piano and threw himself into the world of music. First it was classical music, then his fascination for jazz led him to study with such notable jazz teachers Adolph Sandole, Larry Mckenna, Jimmy Amadie and Charlie Banacos along with attending the Philadelphia College of Performing Arts.
Scott's professional career began at the ripe age of 13, playing in various local bands. Later he performed with such notable artists as the Drifters, Lou Rawls and worked in Atlantic City with various lounge artists. Scott soon realized that he loved to sing and he started performing in the greater Philadelphia area as a solo singer/pianist in addition to leading his own bands. He currently performs regularly at Seasons 52 which has locations in King of Prussia, Cherry Hill and Edison NJ.
---
Carl
Carl is a native of Philadelphia PA, and a graduate of La Salle University. He began playing bass and trombone at the age of 15.
His first professional job was playing for Sunday church services at Saint Michaels in the Germantown section of Philly at the age of 16. Carl has played professionally since then with countless bands and musicians in the Tri-state area, including leading his own band, The Quakey.